There are two things we currently have in the spades – ripe tomatoes and sourdough bread. At this time of year there are inevitably many variations of tomato soups and sauces that come from the kitchen. I did that the other day. When I went into the kitchen, I imagined that I would build on the idea behind Pappa al Pomodoro, the tomato-centered, bread-thickened Tuscan classic. In the end, we sat down to a spicy stew with saffron and a tomato and sourdough primer strewn with chickpeas. It was a huge success, so I did it again the next day so I could shoot and share it here. If there is a place where summer food meets home cooking, this is the place.
The tomatoes!
Let's talk about details. Your choice with tomatoes here is the key. It is the flavor base of this soup. Choose the tastiest, ripe tomatoes of the season you can get your hands on. Ugly or not perfect is fine, they are roasted and flashed anyway. I save my cherry tomatoes for other purposes – salads, roasts, pasta, etc. – and instead opt for medium-sized varieties such as Early Girl or San Marzano.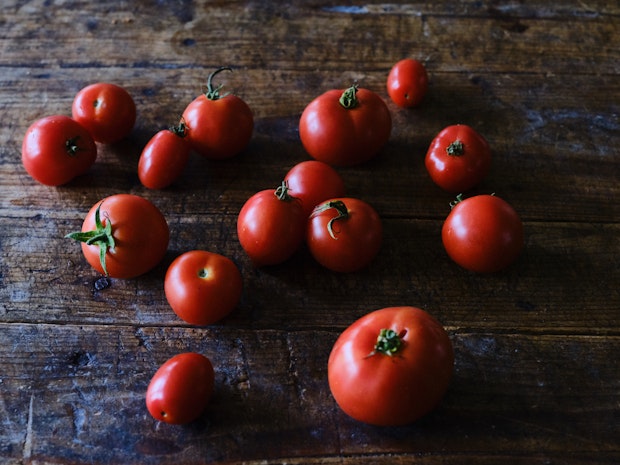 Roast for taste
This is what your tomatoes, onions and garlic should look like after roasting (see below). I put the onions and the garlic on their own baking sheet if they cook faster. This makes it easier for you to remove them early if necessary. You can certainly make a version of this soup without roasting, but the depth of taste you get through this extra step is worth it.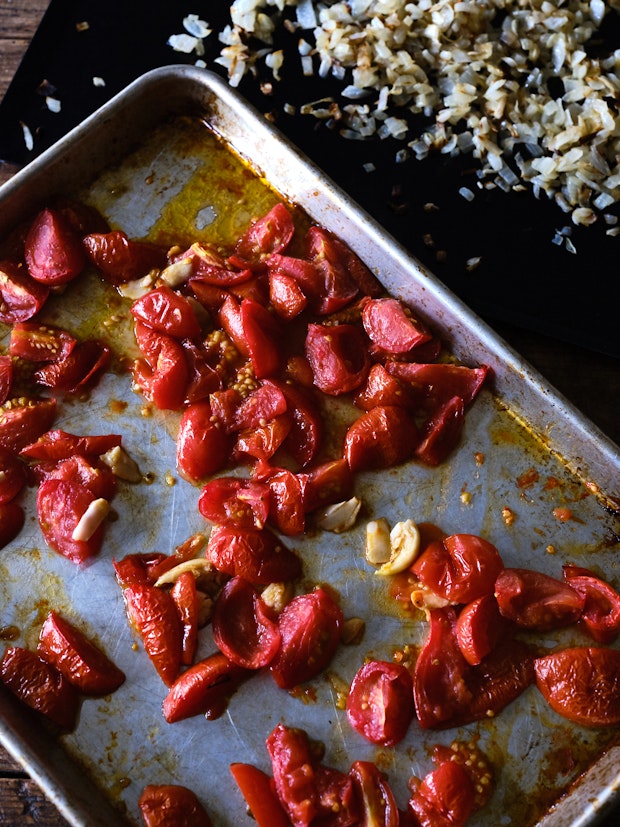 The bread component
Our "house" sourdough bread consists of ~ 60% wholemeal / rye flour mix and a good amount of cooked quinoa. It's pretty hearty and healthy, and it's great here. I always use heartier whole grain sourdoughs in soups like this or bread-thickened ribollita. I think people are worried that they have to use white bread (like ciabatta or "Italian" bread), but you can totally experiment. It may not be typical, but it can be tasty (and more nutritious).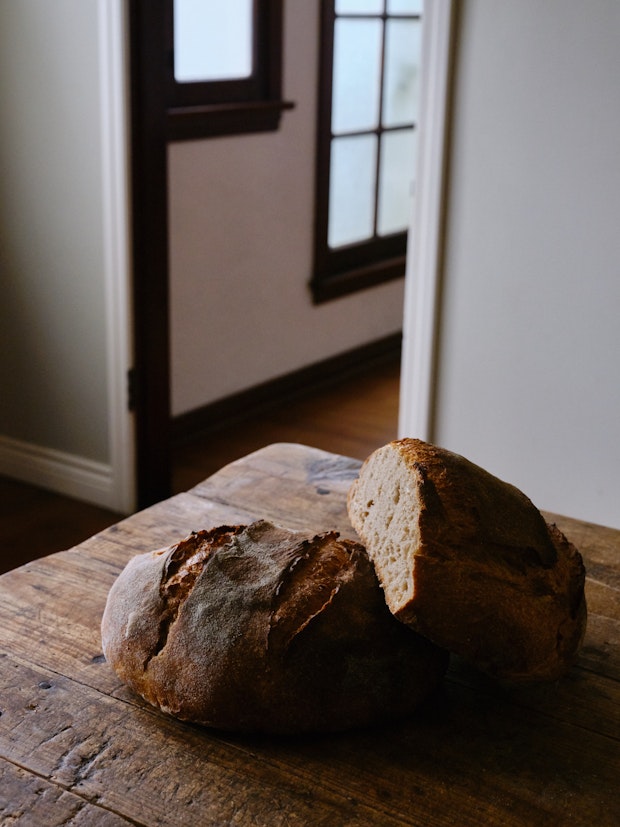 Variations
I longed for something invigoratingly spicy when I threw it up the other night. I was after a direct shot of tomato & spice. That's why you see a good dose of cayenne pepper in the recipe. I added a bit of saffron because tomatoes and saffron are one of my favorite flavor combinations. That said, there are (of course) endless other directions for you to explore! For example:
A more classic taste profile: select the spices and turn the basil on.
Add a pinch of harissa instead of cayenne pepper.
Use yellow tomatoes + lots of black pepper and experiment with a kind of turmeric-chive-garlic-drizzle.
Use part of your corn by adding it with the chickpeas. And for the experimental bread bakers out there – how about a sourdough with a percentage of corn flour, whole grain, etc. in the bread slot? I would use something other than a quick bread style corn bread (not enough structure when it hits the soup).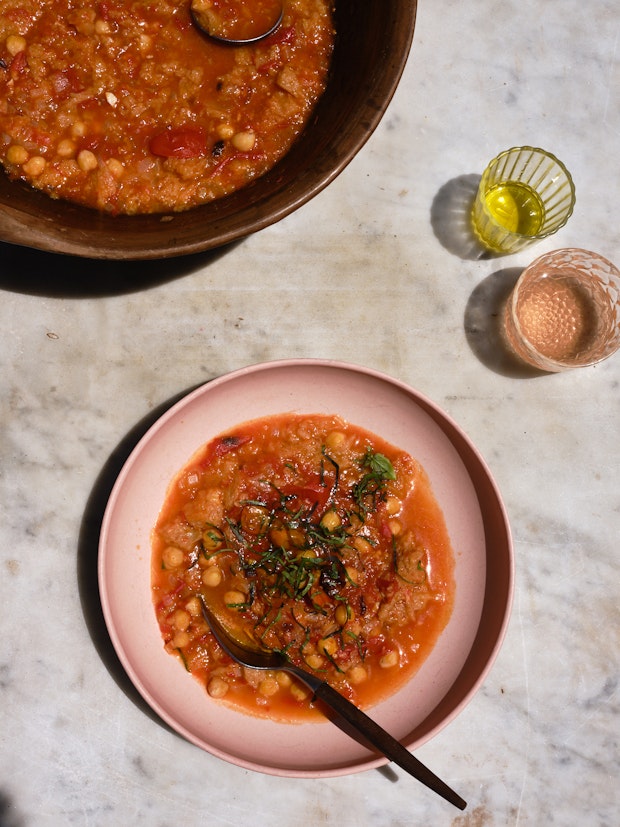 It's wild how an explosion of tomatoes will be in my garden for a few weeks and then it's over in a flash. If you're looking for other ways to dent your tomato supply now – some ideas. Try to make the most of them while they are here. Try a fresh version of this tomato sauce. Use them in a tomato tart. Make this favorite salsa. Or load them into a coleslaw. xx – h