This is the time of year when I dry herbs. Partly because I come across special, unusual varieties in spring and late summer – caraway thyme, pineapple sage, fresh coriander. Some will appear for a week or two and will not be seen for another year. In other cases, it is the herb flowers that reach me – I like to use them all year round, and the only way to ensure care is to dry them. It couldn't be easier, so I thought I would share my method for those of you who may have missed it when I last wrote about it.
Group herbs into small grapes
I tend to group all the herbs I'm going to dry into small grapes. The leaves are peeled from the bottom few inches of each stem, and a piece of string secures each bundle. A push pin or a strip of washi tape is usually sufficient to secure the herbs high and dry everywhere – walls, bookshelves, fireplace cladding, cabinet knobs and the like are all fair game here.

A pro tip
Leave a few inches of extra string when tying the herbs to dry them. The stems become dehydrated and lose some volume. With the additional cord, you can bind the herbs tighter if necessary without having to start over. Kelly left a comment below that caught my attention: "I use rubber bands (recycled from foods like asparagus or carrots that are tied together) instead of string. That was the rubber band that contracts when the herbs dry and I do don't have to adjust the string or clean herbs from the ground! "I haven't tested it yet, but it sounds like a winner.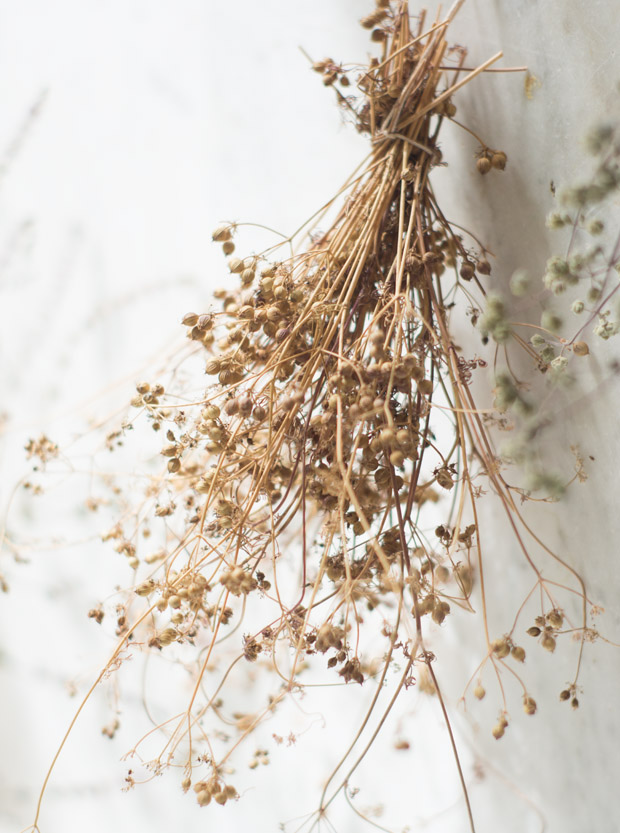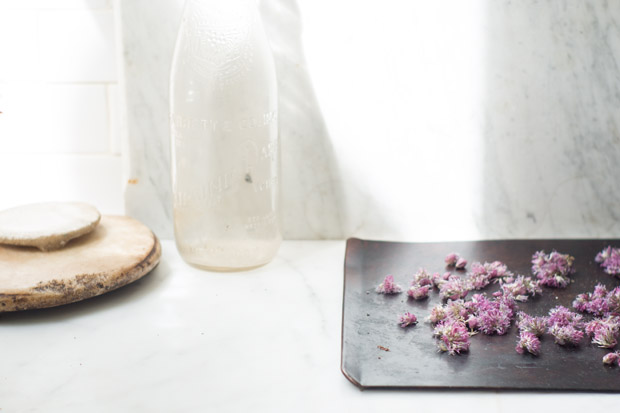 To dry chive flowers, cut them from their stems and place them on a flat surface for about a week. Throw every few days so that all sides are exposed to the air.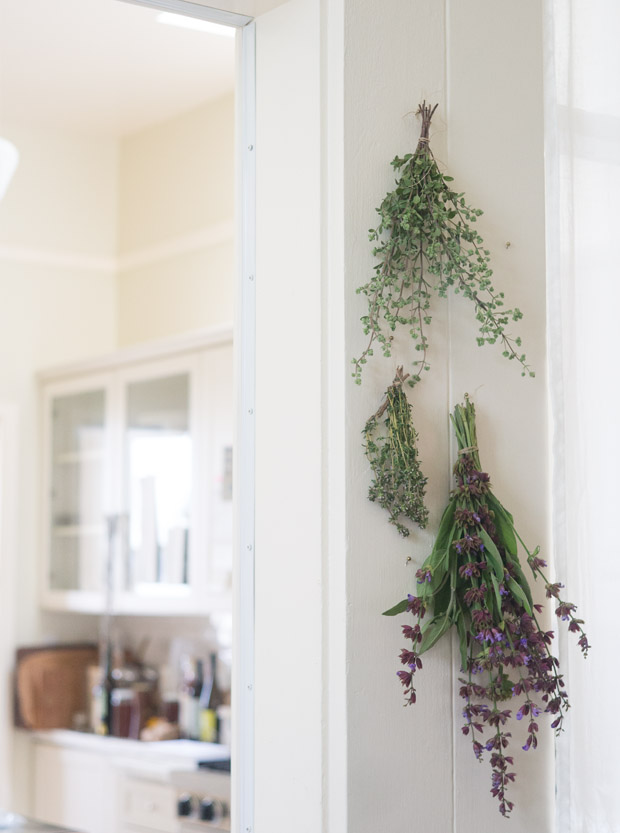 How to store dried herbs
Make sure your herbs are completely dry before transferring them to a sealed container. Moisture can lead to mold. Store in a cool, dark place. After a few days of drying, your bundles of herbs contract somewhat due to dehydration. According to the tip above, you may need to tighten the cord a bit.
Let me know if you have any favorite herbs that I should be looking for. I love the fancy, somewhat unexpected thyme, sage and lavender. I'm sure there are others I should know about!