These chocolate-covered biscotti, which were filled with sesame seeds and heavily scented with crushed fennel seeds and chamomile, punctured my espressos all week. It was the little goodies that I was looking forward to. If you have never baked biscotti, they are fun and very adaptable. The main thing? You bake them twice. First shaped into a long loaf with the biscotti dough. And a second time after baking these breads and slicing them into biscotti.
You can play around with the flavors here, but the way fennel seeds and chamomile complement the chocolate is really fantastic (I used and loved Guittard 66% organic semisweet). That said, I'm going to make some alternative suggestions below, because I totally understand that not everyone is hanging around;) xx!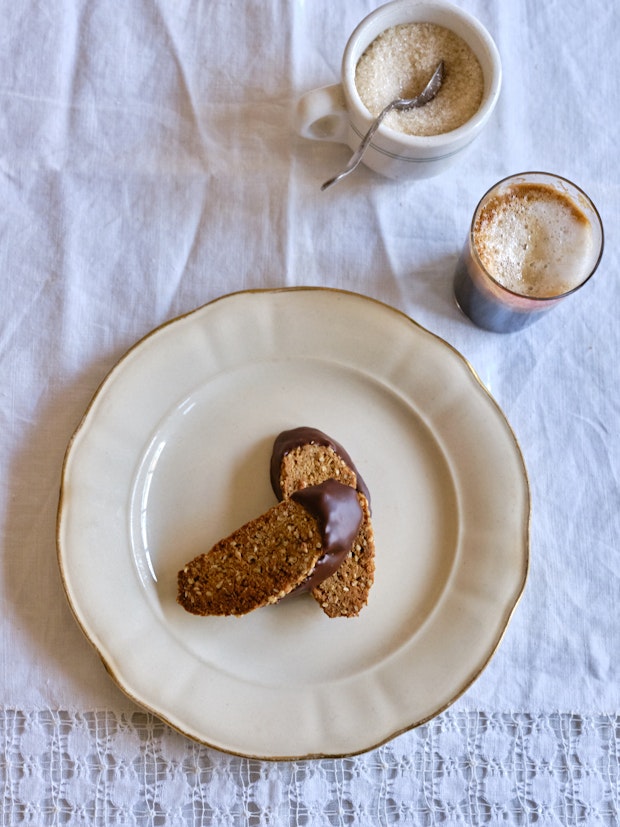 Biscotti tips:
A few things to point out:
Roll technique: First, make sure that you roll your dough into a solid shape (see illustration below). This way your biscotti will keep their shape if you slice them after the first baking. You don't want crumbling biscotti to go into the second casserole. A serrated knife is the right way to cut down with a quick saw movement and not too much pressure.
Texture and baking: If you like a cake biscotti, cut it a little thicker and bake it for a little less time. If you like crispier, more textured biscotti, cut them a little thinner and bake them a little longer (pull them towards the end to really roast both sides).
warehouse: On the warehouse front. They are kept in an airtight container for a few weeks.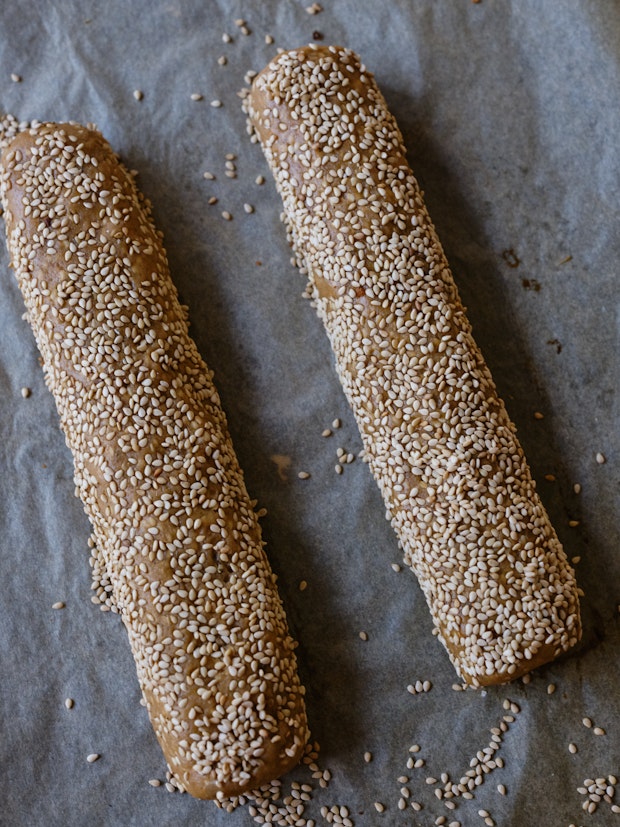 Variations
Herbs: I love herbs like rosemary, thyme and lavender in biscotti. You can experiment with it. Chop and add the other dry ingredients to your dough. Make it easy for yourself, take notes and adjust them every time you bake them. A teaspoon is a good place to start.
Spices: A little turmeric, cinnamon, ginger, cloves, everyone is welcome here. If it is a taste that you can imagine in a muffin, it is a fair game here. Or premixed spices. My favorite mixture of chana and masala is magic here, and Garam Masala fits well too.
Citrus peel: Lemon peel, macrut lime peel (or chopped leaves), orange peel – everything gives a sunny taste.
Outer texture: I rolled these biscotti in sesame seeds to add some texture and improve the taste in the cookies, but you can go in all possible directions. You could roll them in large sugar kernels to get a crispy, flaky texture. Or poppy seeds (or a mixture of seeds) could be beautiful. Or you can add some kind of flavor enhancer or ingredient to the egg wash you do before baking for the first time.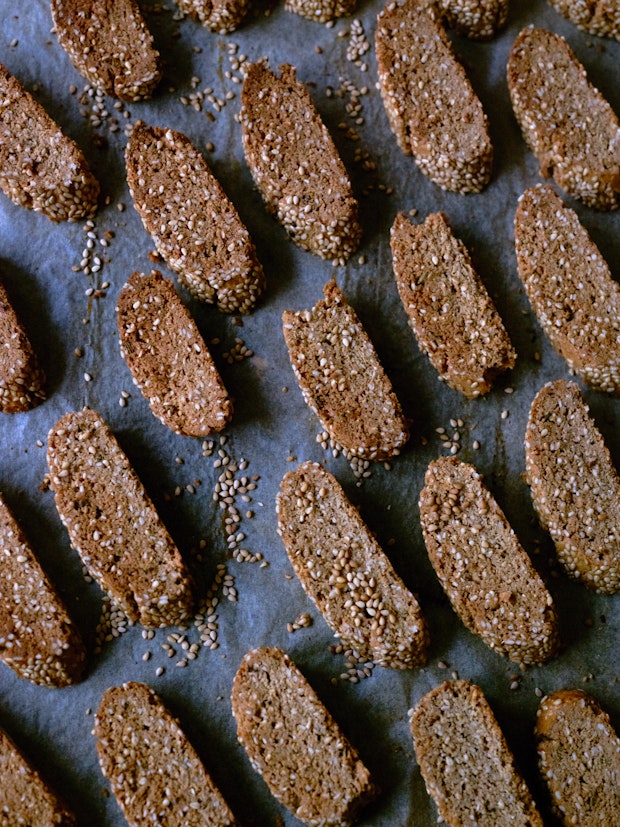 This is what my biscotti looked like when they came out of the oven after their second baking. Once you've sliced ​​your biscotti, you can put them all in a pan for the second bake. They have already risen, so you don't have to distance them like most other cookies.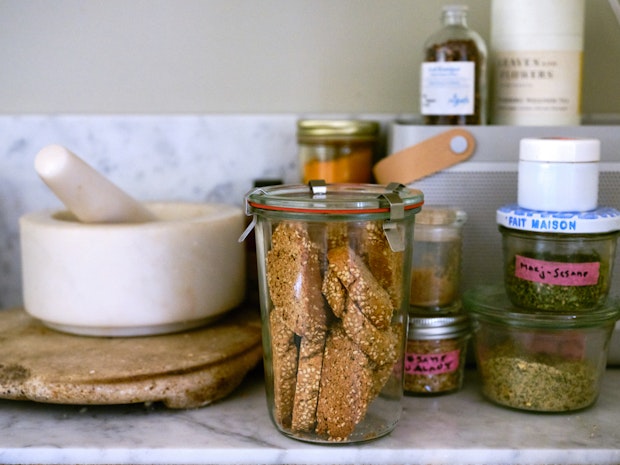 If biscotti aren't your thing but you're still ready for a baking adventure, I love these brownies, this Devil & # 39; s food cake, these snicker doodles, or last week's strudel cake.