I've spent a lot of time this week cooking beautiful Indian food from the recipes in Dishoom. With the air quality deteriorating in Los Angeles, staying with the cook through a series of intense recipes helped me take my mind off the increasingly heartbreaking situation here in California and on the West Coast. In addition to Bhel Puri, several chutneys, Mattar Paneer, Black Daal, Aloo Sabzi and a Garam Masala with a technicolor flavor, I used a wonderfully sweet watermelon. It was a gift from a neighbor we are happy to have. I used small pieces of this in place of pomegranate seeds in the Bhel Puri and then whipped this chia-centered watermelon and raspberry breakfast bowl in the blender.
You can see it pictured here, topped with additional watermelon balls, toasted almonds, crushed freeze-dried raspberries, and a sprinkling of chia seeds. I can think of a kid-friendly version where you serve them in a tall glass and throw in a few whole watermelon balls. The whole recipe really takes on the flavor of watermelon, balanced by the tartness of the raspberries. The key here is getting your hands on a super cute, premium watermelon.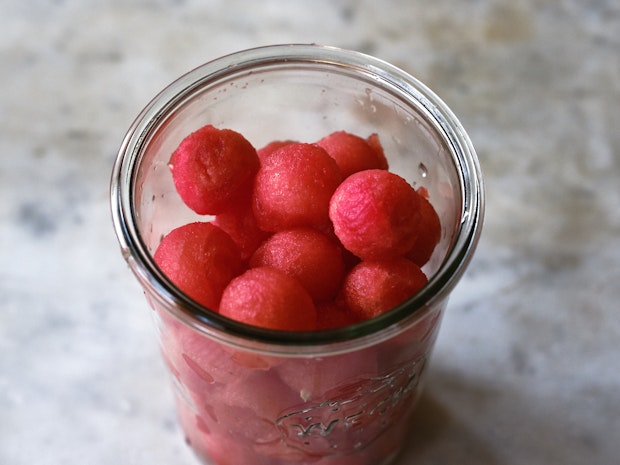 I formed the watermelon into balls with a melon shooter tool, probably my age. I will love eating melons this way forever, but if you don't want to make the effort, seedless pieces roughly bite-sized are what you should aim for. They go in the blender but also do a simple topping if you want to double up on the watermelon front.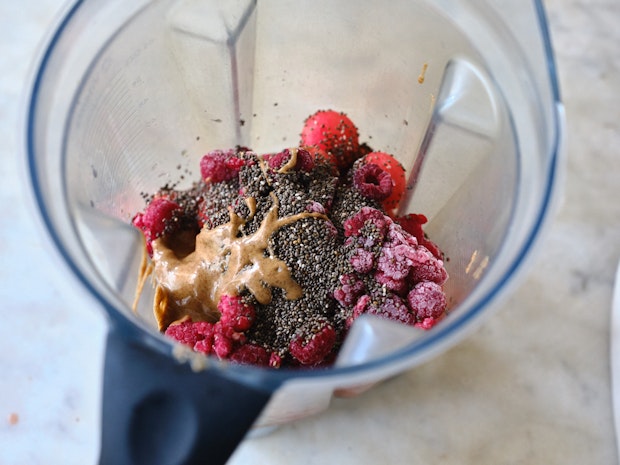 I like to make a large glass of this type of breakfast with seasonal ingredients, as these can be kept for up to 4-5 days. I mean the glass is usually empty by the 2nd or 3rd day, but it's a good breakfast to join in. It's also a great way to start your morning with some fruit, fiber, and nuts.

One final thought, and this is a personal preference. I find that with breakfast bowls of this type I really like to have a lot of crispy components on top. Here you can see toasted almonds filling this roll, but I tend to switch them up day by day. If I have a good homemade cereal mix on hand (like this breakfast magic or this triple oat breakfast cereal), this is what I use. Basically everything that is dry and crispy is fair game and is recommended.