This incredible citrus rice is flooded with orange juice, sprinkled with celery and carrots, and fortified with a packet of French onion dip mix. It's beautiful, tasty, and when you're in a rice or grain breeze it's just the thing to get you out of. This Super Orange Citrus Rice is also the perfect base for a rice bowl, and I love using leftovers the next day for a lemony version of fried rice.
I cook rice a couple of times a week. Half the time, I do it straight and easy – water, rice, and a little bit of salt. The other times I like to mix it with different broths, infusions and favorite flavors, ingredients and textures. Many of you know how much I love a good rice situation – I put a whole section of ideas in the back of Super Natural Simple. I also keep visiting Bryant Terry's Amazing Green Rice, that brown rice and turmeric congee, and that herb rice situation. This super orange citrus rice has been in high rotation lately. Here are the details!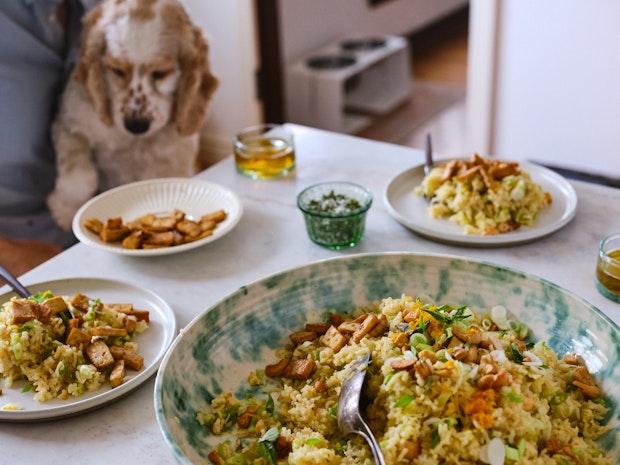 Citrus rice inspiration
One of the things I love about flea markets, real estate and yard sales is finding and browsing old cookbooks. I come across many community cookbooks and always keep an eye out for books that are special, unusual, and / or region-specific. Today's recipe was inspired by a cookbook I picked up a few years ago and published by Sunkist in 1968. They are recipes from front to back that are inspired by citrus fruits. Oranges, grapefruits.
A couple of recipes caught my attention. In particular, there is an orange rice recipe that calls for "instant chopped onions". I imagined that this would add a nice flavoring element to a citrus rice. I tend to have french onion soup mix on hand to make the french onion layer super. make Natural Simple and also have dehydrated onions in my pantry. This is how today's recipe developed. I love the way the onion counteracts the sweetness of the orange juice and keeps the whole dish in the hearty lager.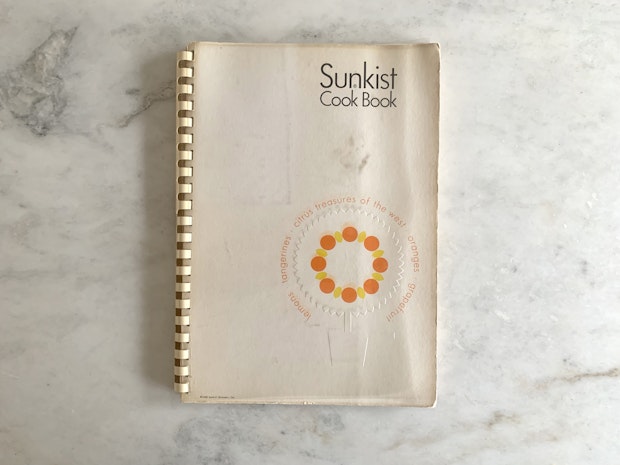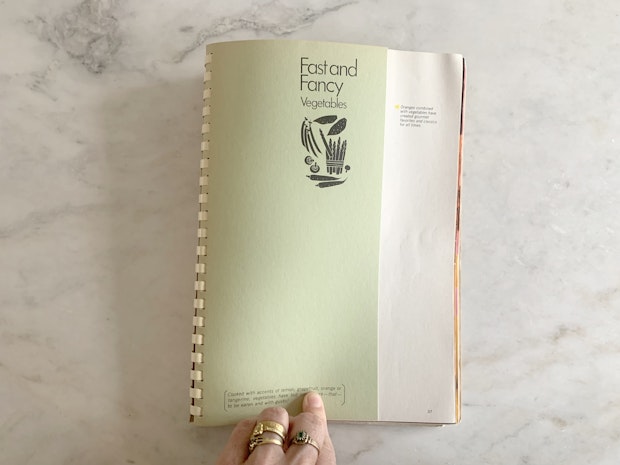 What kind of rice to use?
I used brown basmati rice for this recipe. Short grain brown rice should work too, but you may need to adjust the cooking time slightly. I tested a mix of half brown basmati with half white basmati and it wasn't great. Unsurprisingly, the white grains actually blown out and overcooked while the brown rice grains finished cooking.
The general rule of thumb here is, yes, you can probably use whatever your favorite rice is. You should simply adjust the amount of liquid and cooking time based on what you normally use for 2 cups of rice. For example, if you're using 2 cups of white rice, reduce the orange juice and water needed in the recipe from 4 cups to 3 cups (or 3 1/4 cups total liquid). Hope this makes sense. It is a long way to go to say that you can probably do this successfully with any rice you have on hand.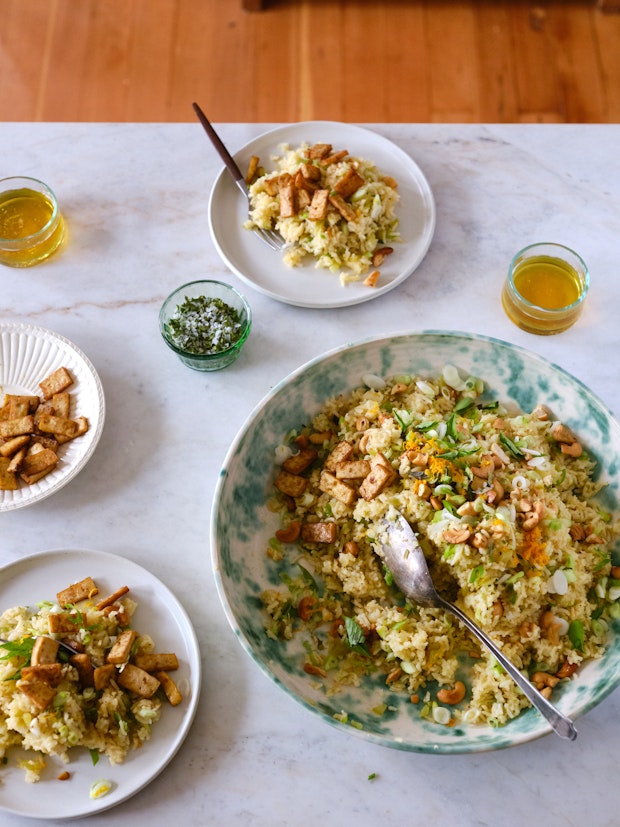 Make citrus rice a meal
You can easily add another savory item to this rice and make a one-bowl meal. You can see the citrus rice shown here with some simply marinated, baked tofu. It's just sheets of thinly sliced ​​extra firm tofu tossed in 1 tablespoon of olive oil, 1 tablespoon of wasabi paste, and 2 teaspoons of soy sauce and baked until golden brown in a 375F oven. Wasabi paste can be difficult to come by, and when I'm tired, I'll substitute for a favorite curry paste or Tobanjan paste. Throw some broccoli or cauliflower florets in the oven with the tofu to add some vegetables.
Alternatively, I like to make a thin omelette with an egg or two, cut it into thin slices, and use it in place of the tofu. And before I forget, if your celery is particularly flaky, make sure you make your own celery salt! It tastes really wonderful with this rice, but also with all kinds of soups and salads.
Leftover ideas
This recipe makes a good amount of citrus rice, and we often have leftovers. It's SO good the next day, perfect for a quick fried rice for lunch or a simple dinner. The citrus element is really fantastic and unexpected if you are not familiar with it.
If you're looking for more rice recipes I have so many ideas. Laugh cry. Be sure to try this green rice, my favorite mushroom casserole, and this vegetarian version of paella. I also love cooking with quinoa, cooking with lentils, and citrus recipes can't be without this citrus salt – it's so much fun playing around with an array of limes, lemons, grapefruits, and tangerines! Enjoy! -H
MY NEWSLETTER + EBOOK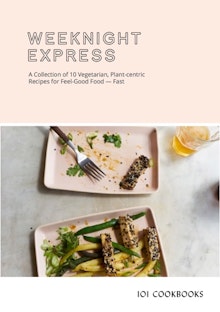 Sign up for my weekly ad-free newsletter, with recipes, inspirations, what
I read / watch / shop.
(You will receive a link for a free PDF e-book with 10 recipes)