I thought we could welcome spring with one of my favorite Near & Far recipes. It's the perfect brunch lunch and is made with fregola. Fregola is a beautiful, tasty Sardinian pasta made from durum wheat flour – rolled, sun-dried and roasted in a mixture of yellow, gold and brown tones. The pasta is rustic and nutty, each grain has a ragged surface that captures the flavor. It is so good.
Let's do something with Fregola!
Throw in the fregola with strips of endive, roasted hazelnuts, capers and basil and you have a salad that is a bit nutty, a touch salty, herbaceous and filling. I tend to do this during the off season. When spring turns into summer, or when summer turns into fall – herbs are optimized based on what is available and alive. In midsummer it also tastes great with roasted cherry tomatoes. A long way to go to say that it's hard to go wrong here.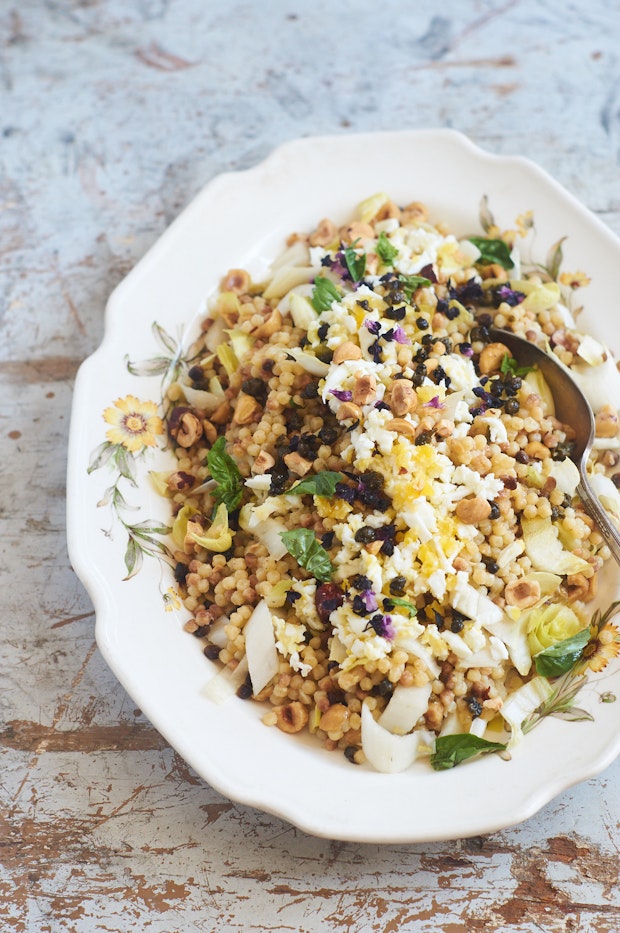 It's worth sourcing Fregola if you can. However, this is also great with orzo pasta or Israeli couscous. I like the handle of the fregola, but a slimmer orzo is always a crowd-pleaser. If you're looking for other pasta ideas, you can find all of my favorite pasta recipes here. This homemade cavatelli is super fun and you can never go wrong with homemade pesto. Enjoy!
MY NEWSLETTER + EBOOK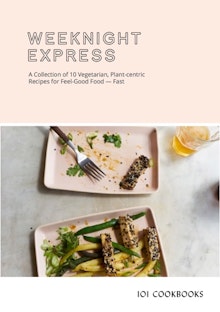 Sign up for my weekly ad-free newsletter, with recipes, inspirations, what
I read / watch / shop.
(You will receive a link for a free PDF e-book with 10 recipes)