Kids love this creamy, fruity-sweetened remake of chocolate milk that tastes magical – just like the store-bought one.
Is Chocolate Milk Good For Children?
At some point, you've likely heard your pediatrician recommended serving your children two cups of milk a day. Many children don't love regular milk, however, and if that sounds like yours, it's okay to serve yogurt, cheese, and other calcium-rich substitutes instead.
Still, for parents who want to encourage drinking milk, chocolate milk can be a good solution. It contains the same amounts of protein and calcium as white milk in a taste that kids will find irresistible. What's the catch?
As most of us know, chocolate milk is laden with sugar … three whole teaspoons of sugar per cup! (That doesn't count lactose, but our bodies break down lactose differently than table sugar.)
If kids drink just one cup of chocolate milk a day, they're using a whopping 23 cups of extra sugar in a year. That makes my head spin!
Fortunately, there is a delicious solution. We have found a way to pamper children with a creamy glass of chocolate milk made from whole-food ingredients and with no added sugar. We call it magic chocolate milk.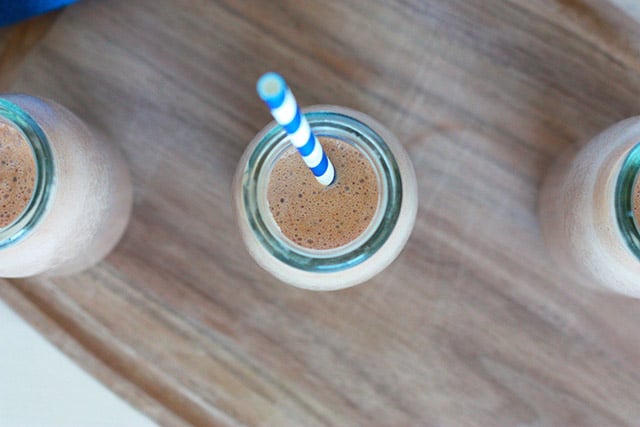 Why our chocolate milk recipe is the best
I was really excited to come across this amazing combination of ingredients almost by accident. I didn't want to make chocolate milk. Actually, I was trying to make a smoothie! I ended up with something so delicious that my kids and I have shared a blender every other day for a month now. It is so delicious!
This drink delivers the sweet, creamy taste and texture of chocolate milk without the addition of sugar or artificial flavors. Better still, it includes a serving of fresh fruit (bananas) and a boost in vegetable protein from creamy peanut butter.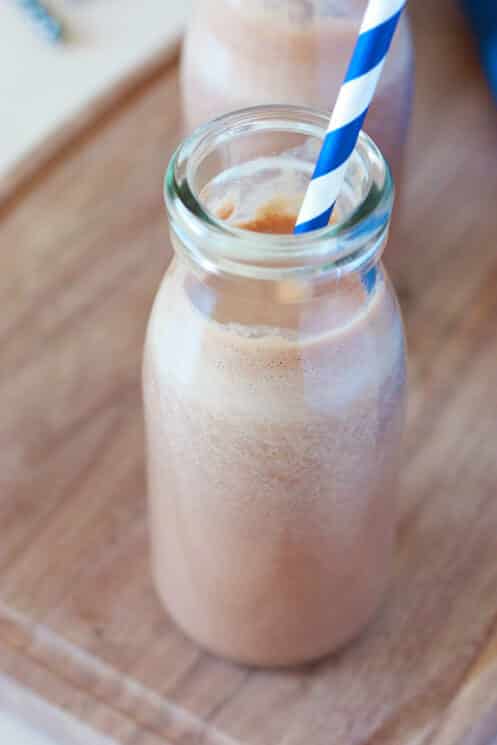 Yeah, I know what you're thinking: bananas? Peanut butter? These foods have quite different flavors, and they're not the flavors of chocolate milk. I just have to say: I don't understand sorcery either. For some reason this drink doesn't taste much like bananas or peanut butter … it only tastes like chocolate milk!
Cold, sweet, slurable chocolate milk … do you want some?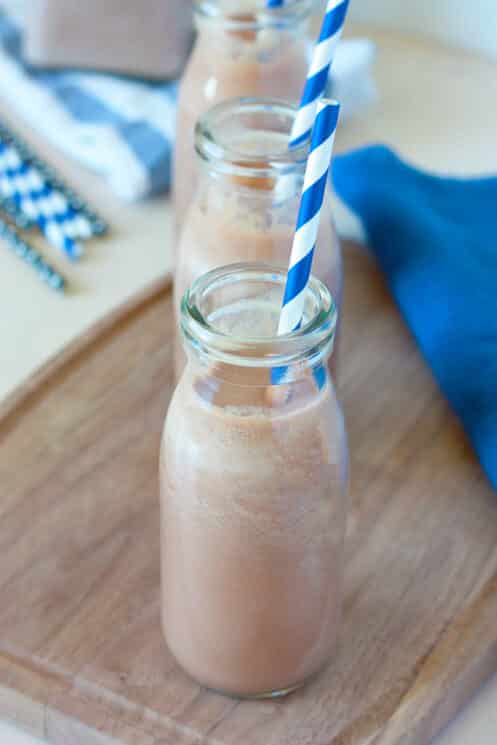 Chocolate milk made better
Check out some of the nutrients your kids get when they drink a cup of Magic Chocolate Milk:
Protein: 7 grams

Fiber: 3 grams
Calcium: 413 mg
Added sugars: 0 grams
Our homemade version of this sweet treat is also (of course) free of any additives that may appear in commercially made chocolate milk, such as artificial flavors, food colors (really!), And high fructose corn syrup.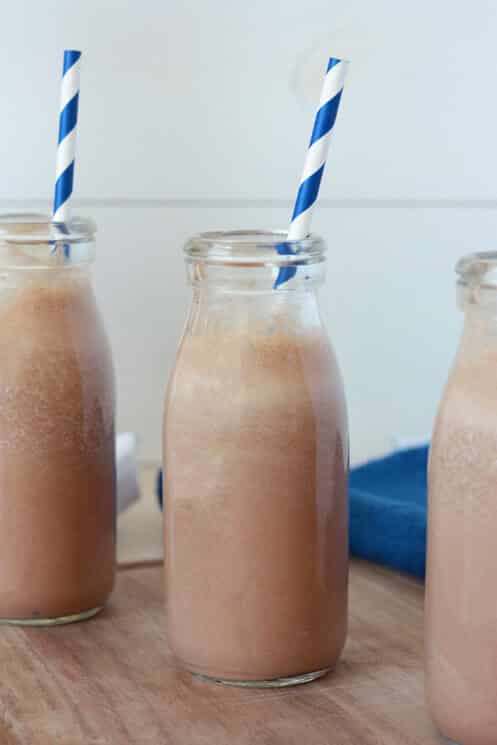 How to make chocolate milk
This is a quick and easy recipe, but if you really want to do the magic of "chocolate milk" it is important to stick to the ingredients and proportions carefully.
Use ripe, but not overripe, bananas to give the drink just the right amount of sweetness. And don't skip the ice cream as it will prevent the texture from becoming thick like a smoothie.

The rest is simple: mix well, serve immediately and watch the smile! Enjoy.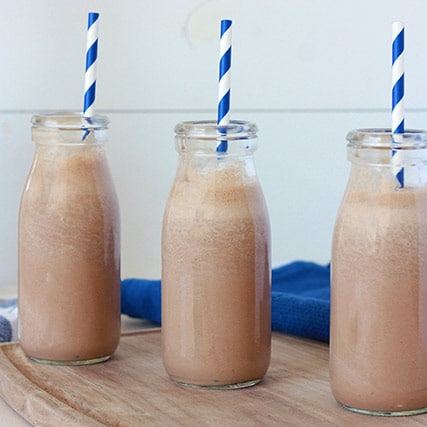 1 Cup milk
1 medium Ripe banana
1 tablespoon peanut butter
1 tablespoon Cocoa powder, unsweetened
1/2 teaspoon Vanilla extract
1 handful Ice cubes
Calories: 126kcal | Carbohydrates: 17thG | Protein: 5G | Fat: 6thG | Saturated fatty acids: 3G | Cholesterol: 9mg | Sodium: 57mg | Fiber: 3G | Sugar: 11G